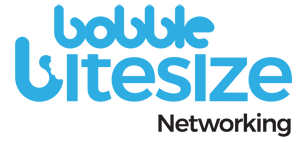 Bobble Bitesize is a regular networking
event that provides you with
marketing insights and
training on a useful digital
marketing topic.
Our Event Topics cover all things Digital Marketing from Google Ads, SEO to social advertising, video and more.
Our free to attend events provide you with a great opportunity to learn new skills and network with like-minded businesses, all whilst enjoying our famous breakfast samosas! We have set up this event to provide a platform where you can come to a relaxed environment where breakfast and refreshments are provided, where you'll get the opportunity to learn from a quick 20 minute presentation about a topic that provides you with real value and education.
Our Bobble Bitesize events are held at Archive on Kirkstall Road, Leeds and are easily accessible by foot, car or public transport. The event runs 07:30-09:00, so you can pack in a great breakfast along with a personal development opportunity before the working day begins! . Our new podcast packed with the latest marketing insights and trends.
To find out more about our past events, please watch our Bobble Bitesize videos below.
Current State of SEO and Key Tips for the Coming Months
How to Generate More Leads From Your Website
Digital Marketing Trends Here To Stay Post-Pandemic.
Getting Started With Video Marketing
Top Tips to Improve Your Paid Social Media Marketing
Podcast Advertising: What is it, and where to start?
Digital Marketing Post-Lockdown & Brexit.
Top Ten Digital Trends for 2021 to help your business get ahead.
Seasonal Advertising - Top Tips for the Coming Seasonal Period.
Smarter Social Media Campaigns: Learn how to save up to 50% on media spend
Smarter Video Campaigns: Video Strategies that get results
Smarter Lead Gen Campaign: Top Tips for Running Social Lead Gen Ads
Smarter Search Campaigns: How to Set Up a PPC Campaign
TOP 10 Digital Marketing Trends for 2020
8 TIPS TO IMPROVE YOUR LOCAL SEO
Seasonal Digital Campaigns: How to get through the Xmas online ad noise.
Digital Trends During Covid-19.
How Video Content is Driving Business Growth Online.
Bobble Bitesize Online - how to define your business to business (B2B) target audience
LinkedIn Advertising: A Beginner's Guide.
Why It's Important to Define Your Online Audience Post-COVID19.
Want help with your
Digital Marketing?
Speak to an Digital Marketing expert today. To book a free, no-strings consultation, leave your details with us here and one of the team will give you a call to see how we can help.