It's a new year, which brings fresh new trends to the world of digital marketing.
Many businesses have already begun mapping out their plans and strategies for the year ahead, looking into the latest trends and digital developments that'll help boost their content and get ahead of the competition.
In the relentless modern world, we'd be here forever going through and every possible trend to look out for in 2023, so us here at Bobble Digital have compiled a list of our top 8 picks that will help grow your business success in the new year.
AI & ChatGPT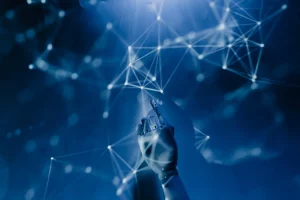 If you didn't know it already, artificial intelligence (AI) powers all marketing. For the past few years, AI has been slowly been integrated into every digital channel, determining the ads you see, the social media pages you engage with and the search results that pop onto your screen.
One of the more exciting developments in AI came in November last year, in the form of Chat GPT.
Now, if you are not familiar with ChatGPT (Generative Pre-Trained Transformer), developed and launched by OpenAI, a silicon valley giant, you've been living under a rock.
Built upon OpenAIs GPT3 AI platform, Chat GPT is the next step in the evolution of general purpose chatbots. Going beyond simply providing frustratingly blunt robotic answers, Chat GPT engages with users queries in a more human-like fashion, providing stunningly fluid responses.
Though still prone to producing waffle and misinformation from time to time, Chat GPT's over two million users is testament to its ever-growing influence in digital marketing content formulation.
So, what can you do?
The floodgates have opened, there's no stopping AI and Chat GPT. So, when it comes to your strategy, take the time to examine just how AI is changing the channels of digital marketing that you're involved with, and identify any strengths and weaknesses of these platforms you can take advantage of that'll effectively and efficiently optimise your content better than your competitors.
Video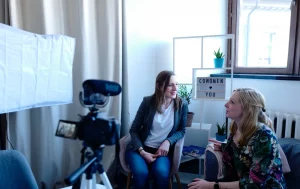 There's nothing like a great video campaign when it comes to informing and connecting with your audience.  Whether it's a 30 second ad, vlog, a social media story, tutorial or even live footage, video is an absolute necessity in modern digital marketing.
After all, according to Wyzowl research, 86% of businesses use video as a marketing tool, with 92% valuing it as the most important aspect of their digital strategy.
For B2B companies in particular, videos play a pivotal role in the sales and marketing cycle, with sites like LinkedIn, YouTube and Instagram providing the perfect platforms to directly influence customer behaviour.
It's simple, a strong marketing strategy for the new year requires great video content. But it isn't enough to just churn out videos every day for the sake of it.
Take the time to fully understand the format of each platform that appears in the channels where your audience is located. Then, once you have a goal in mind, make sure that your videos are as optimized as they possibly can be.
What does this mean?
It means focussing on relevance and backend optimization, but most importantly maintaining a level of consistency throughout both the creative and technical process. So if your message is clear and technical optimisation such as title tags, keywords and thumbnails are maintained at a high level, your rankings will see an inevitable improvement.
Cookie-free tracking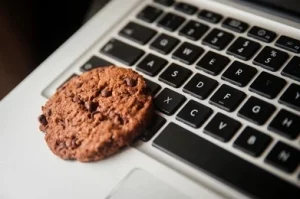 We've all come across cookies, you know, those little pieces of code that identify us as we browse online, cater our future content  or simply monitor user activity.
Well, for years, brands have relied on cookies to improve upon their marketing strategies and user journeys, but more recently, these same cookies have started to leave a sour taste in the mouths of consumers.
You ever felt like ads have been stalking you for weeks at a time? Well that's because information that's been stored in those cookies that could include every detail about you, details that can be used to create a profile on any of us which is then sold to the highest bidder without our consent.
It's no wonder then, that several countries are imposing serious clamp downs on the use of third party cookies.
Meanwhile, online creators and web browsers have gradually provided more options allowing their users to block and delete cookie information, with Google in particular announcing that they will no longer be selling ads targeted by an individual's browsing habits.
So for your 2023 strategy, we strongly recommend adapting to the post-cookie world. This could be done in a variety of ways, such as:
Brushing up on your Ad Testing skills
Investing in First-Party Data
Conducting more market research
Creating more partnerships in marketing
Use contextual targeting
Augmented Reality Shopping
The surge of online shopping brought on by the pandemic made it even more important for brands to be innovative in offline spaces.
Augmented reality (AR) alongside other immersive technologies have become key pillars in providing a sense of physicality within online shopping.
The sharp growth in size of the AR and VR (Virtual Reality) sectors over the past few years has been accompanied by an increase in demand from consumers for immersive and ground-breaking shopping experiences.
And with major brands such as Miss Dior and Burberry trialling their own unique AR campaigns, it's safe to say that augmented reality shopping will become more mainstream in 2023.
Targeting Gen Z in your marketing
It's never been more crucial to adapt your marketing techniques to target the younger demographics.
Gen Z, or the "digital generation", meaning people born between 1996 and 2010 are currently the largest generation on Earth. Though they're young, their upbringing has fundamentally moulded them into digital experts.
So, trust us, it pays to play to their tastes.
But remember, innovation is key here, so leave your traditional marketing techniques in the past, they won't work.
What will work, you ask?
Well, in order to connect with this generation of tech savvy users, you'll need to keep these five points in mind:
Establish clear values
Be transparent
Establish a brand personality
Be entertaining!
Build a community
Influencer marketing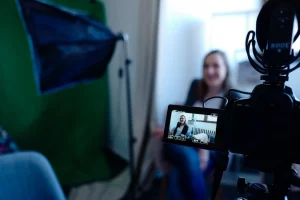 Influencer marketing, which involves cooperation between a brand and an individual with a certain niche or large online following, is the modern equivalent of a classic marketing strategy – word of mouth advertising.
It's happened for millennia, people are far more likely to try a product or service if someone they know and trust recommends it to them.
This isn't looking to change either, research suggests that the trend is expected to grow by 23.4% in 2023, and a further 15.9% in 2024.
While this form of marketing is by no means new in a digital sphere either, brands are seizing the opportunity to build more innovative and original connections with their audiences by appointing long term brand ambassadors.
Maintaining the same ambassadors doesn't just allow the brand to stronger and healthier relationships with their influencers, it also means the influencers themselves can maintain a level of trust with their audience, as they promote the same company over time.
Be sure to keep an eye out for more realist influencer marketing as the year goes on.
Increased use of TikTok for business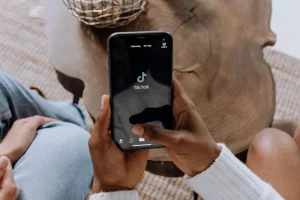 This is TikToks world, we're just living in it.
It'll be no surprise to you that TikTok continues to evolve and dominate the world of digital marketing, and that's not set to change in 2023.
TikTok isn't simply for creators anymore, the app continues to make inroads, focussing on its usability for businesses, particularly around their ads dashboard.
So, what can you do?
Two words. Install TikTok.
Voice search
Voice search is being used more and more by mobile owners around the world. In fact, experts predict that by 2024, the number of digital voice assistants in use will reach up to 8.4 billion – that's more than the world's population by the way!
Additionally, by 2025, the transaction value of purchases made through these devices is expected to reach $164 billion.
Right now, digital assistants are mainly used to basic tasks like setting timers or playing music, but in the future, as AI continues to grow and develop, they'll be able to answer more complex questions.
This means businesses will need to change how they frame their information. For example, to answer readers questions based on intent, marketers are opting for more conversational question-and-answer formats. This way, consumers who use voice, will be met with more accurate and higher quality responses.
It's safe to say, there's some potential there. But the businesses that are able to adapt their strategies to these new technologies quicker will be well positioned to dominate search for years to come.
Get in touch!
Do you need help taking advantage of these trends in 2023? Then get in touch with us today for a free digital audit and strategy consultation.